Lucrative Compensation Plan
---
"No Membership Fee. No Joining Fee. No Maintenance. No Quota. No Flushing of Points. No Auto Shipment. No Monthly Charges. No Annual Fee. No Monthly Inventory. Lifetime Membership"
---
One-time purchase of any RF3 Business Packages
RF3 World marketing plan is simple, fair and practical to help members enjoy a long-term income.
Direct Sales

Introducer Bonus

Royalty Bonus

Team Bonus

Unilevel Bonus

Leadership Bonus


RECOMMENDED ENTRY TO DO THE BUSINESS IS DIAMOND PACKAGE TO MAXIMIZED YOUR INCOME.
---
" No Entry Upgrade "

---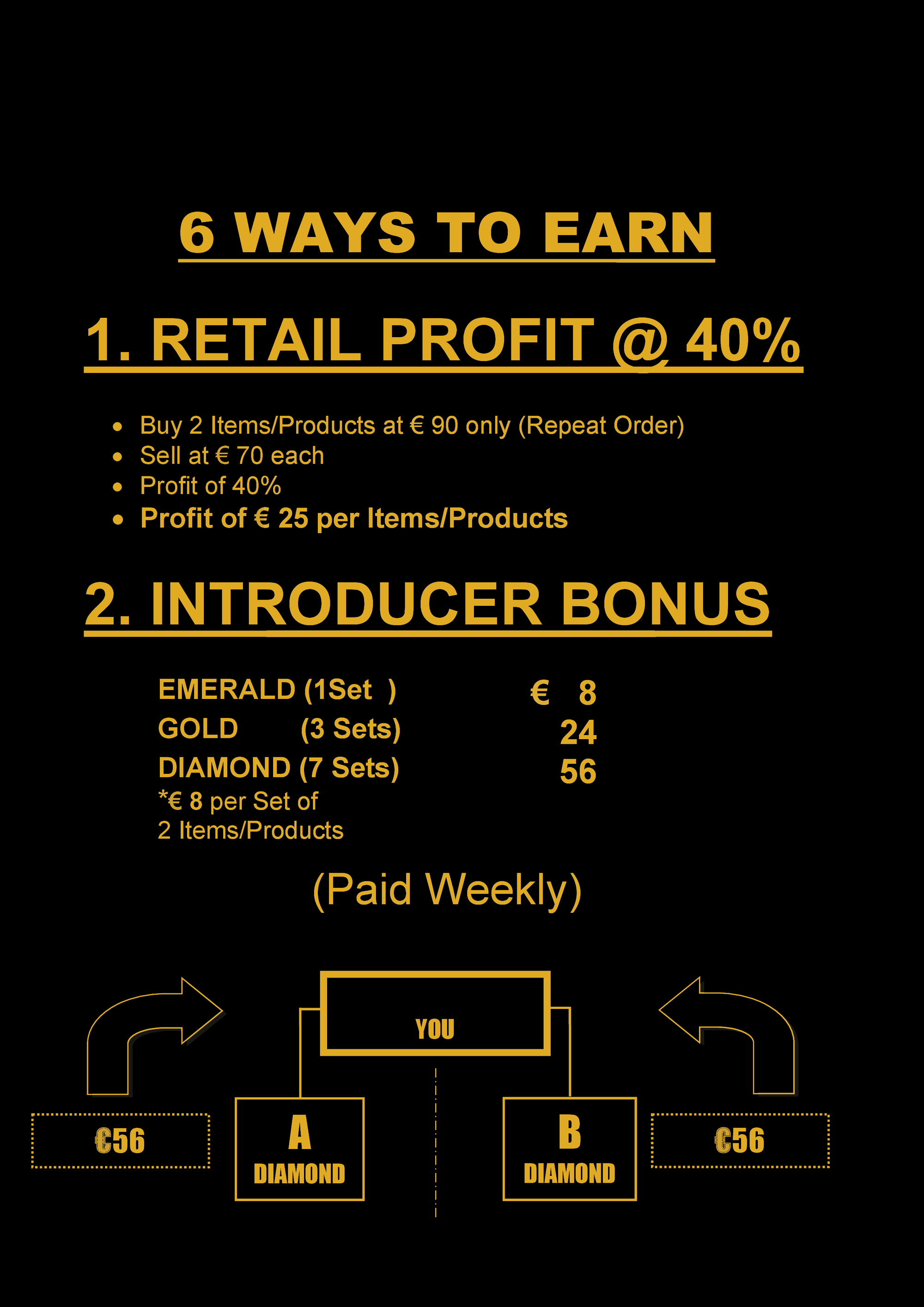 Unlimited sponsorship ~ Unlimited sale of business package ~ Not dependent on business package you purchased ~ Weekly payout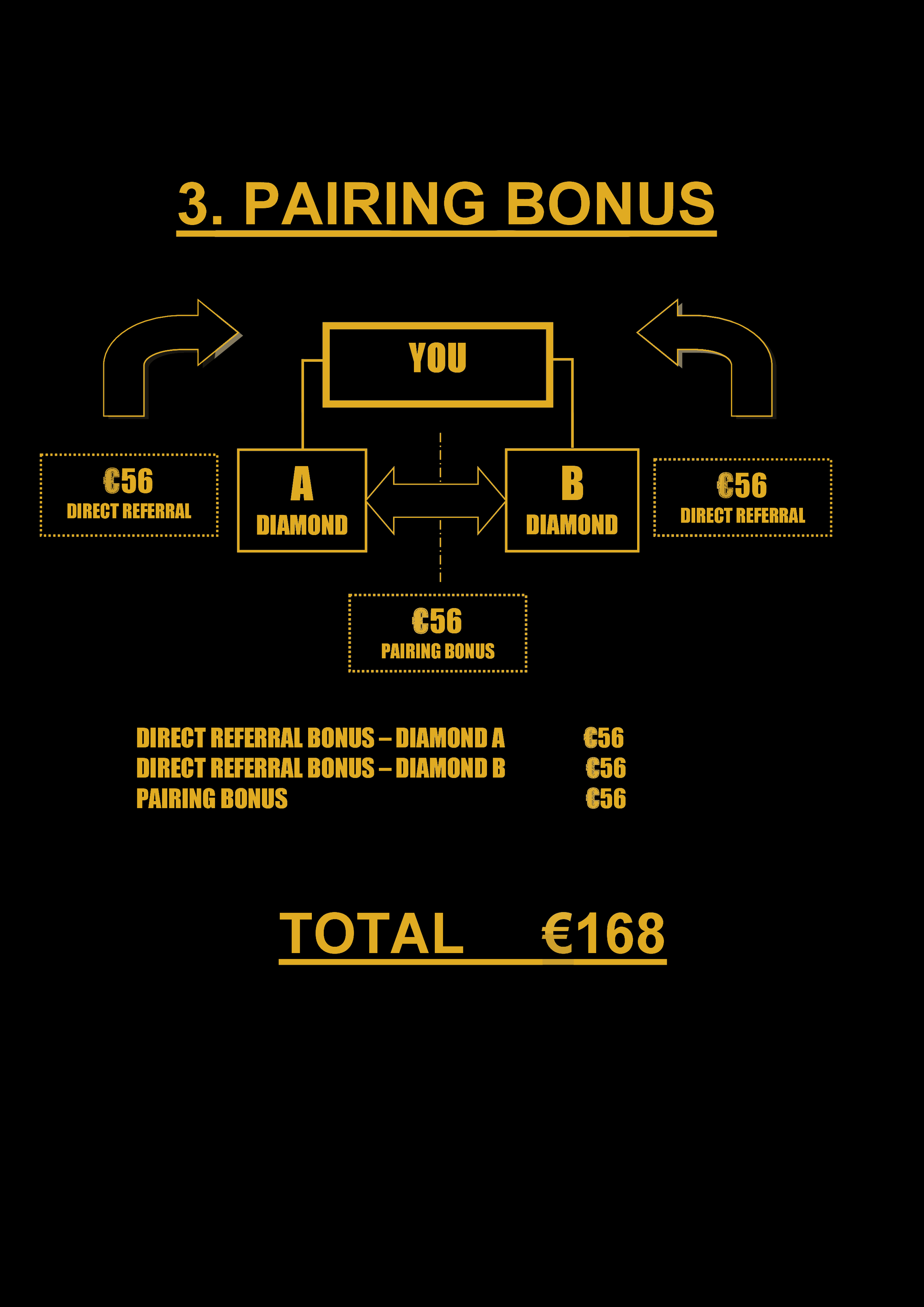 Binary Compensation Plan ~ Residual Income from matching sets ~ Team Effort = your production, spill over from your uplines, and your members ~ Team Bonus is €8 per matching set regardless of business package you purchased ~ Strong Leg Retention/ Weak Leg Flushing ~ No maintenance ~ No 5th Pair ~ No expiration of sets ~ Weekly payout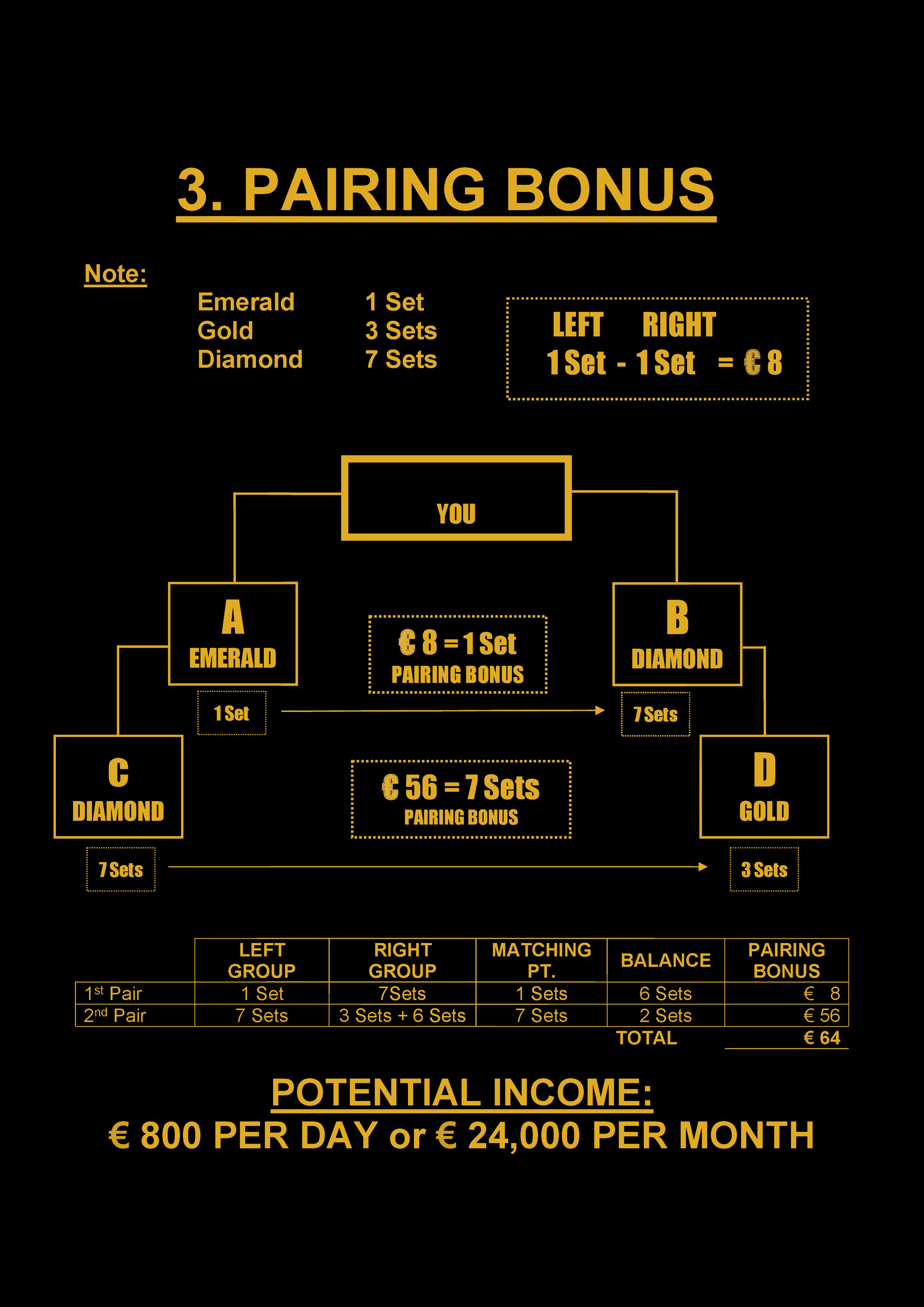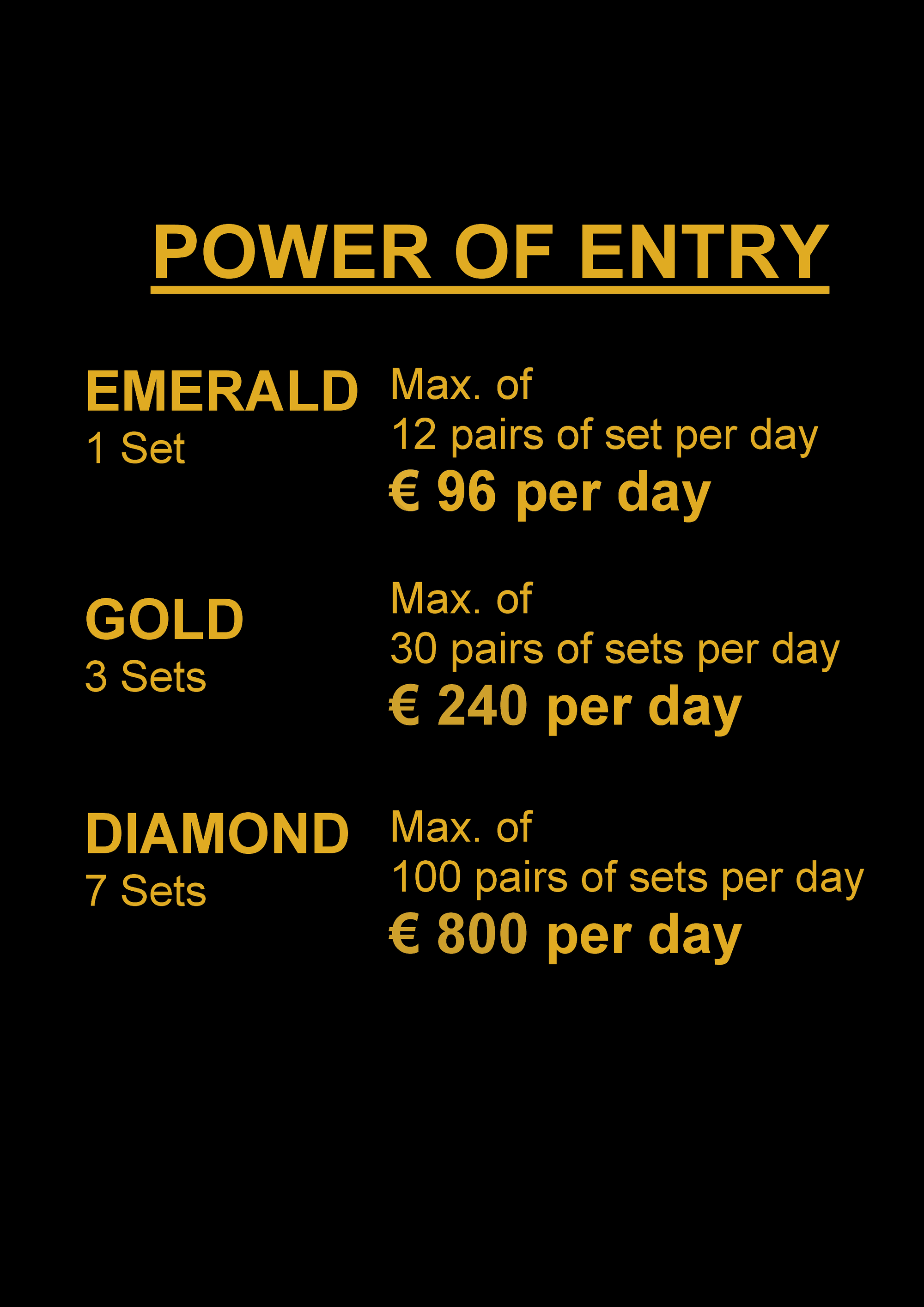 Recomended Entry Package is Diamond. ~ Only 1 name per account. ~ Lifetime membership. Only Diamond can earn Up to €24,000 per month in Pairing Bonus.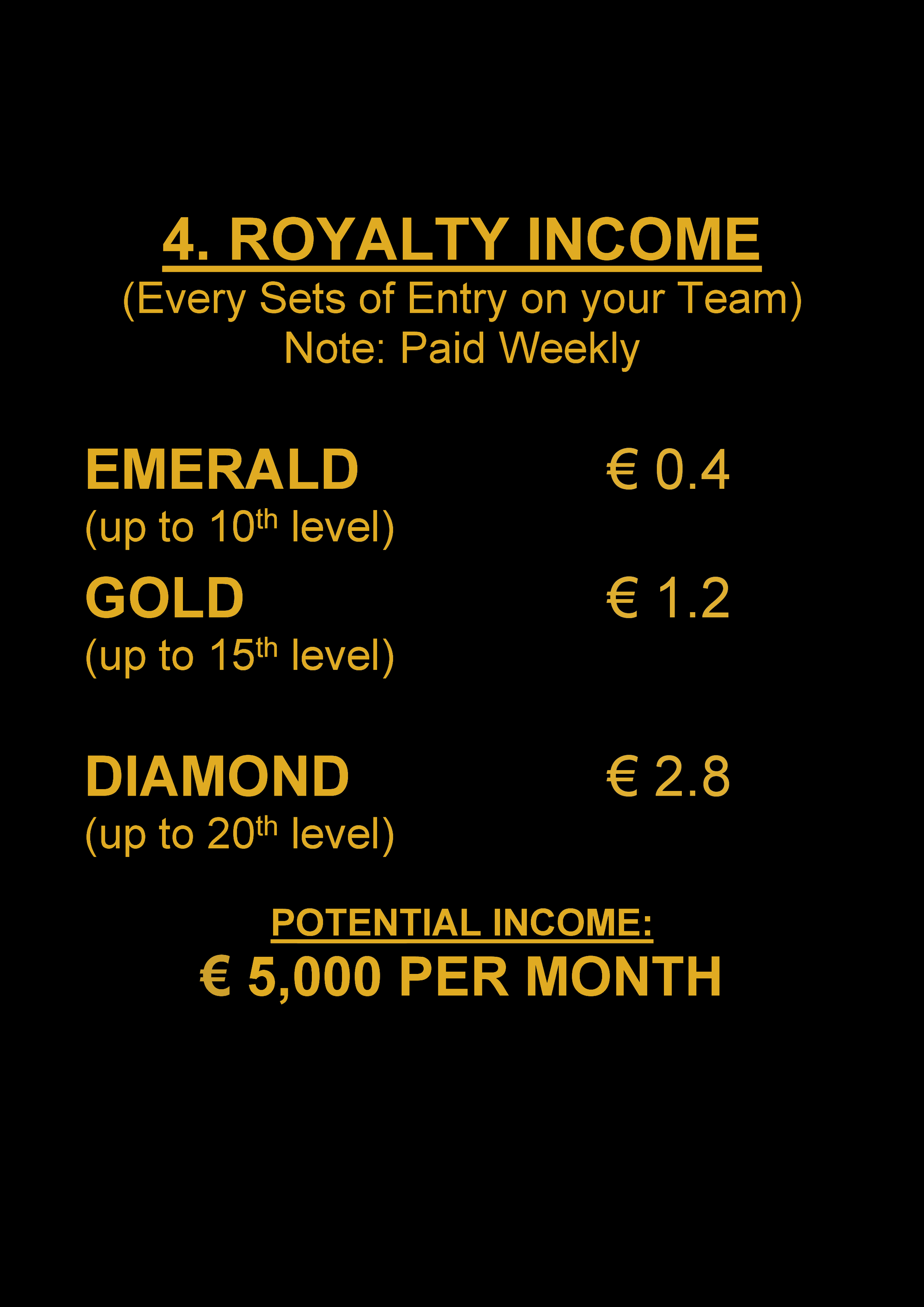 Residual Income from business packages sold by the members of your direct sponsor ~ Bonus is the same regardless of business package you bought but will differ on the maximum level you will receive Royalty Bonus ~ Weekly payout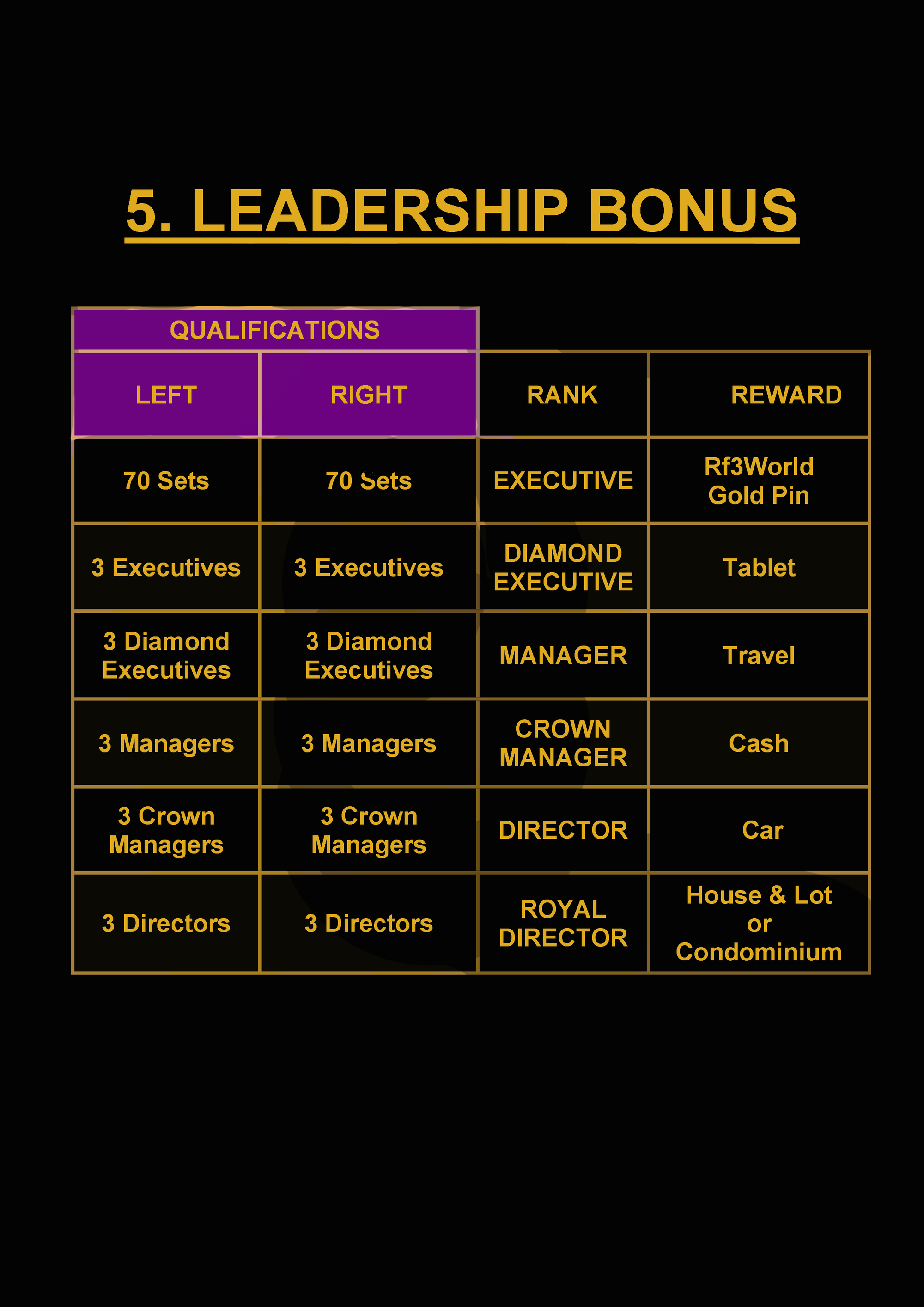 No Deadline ~ No Quota ~ Promotion is based on sets earned thru business packages purchased by your team members ~ Sets are cumulative ~ Sets do not expire, no demotion ~ No Requalification needed ~ Your Effective Leadership is Rewarded!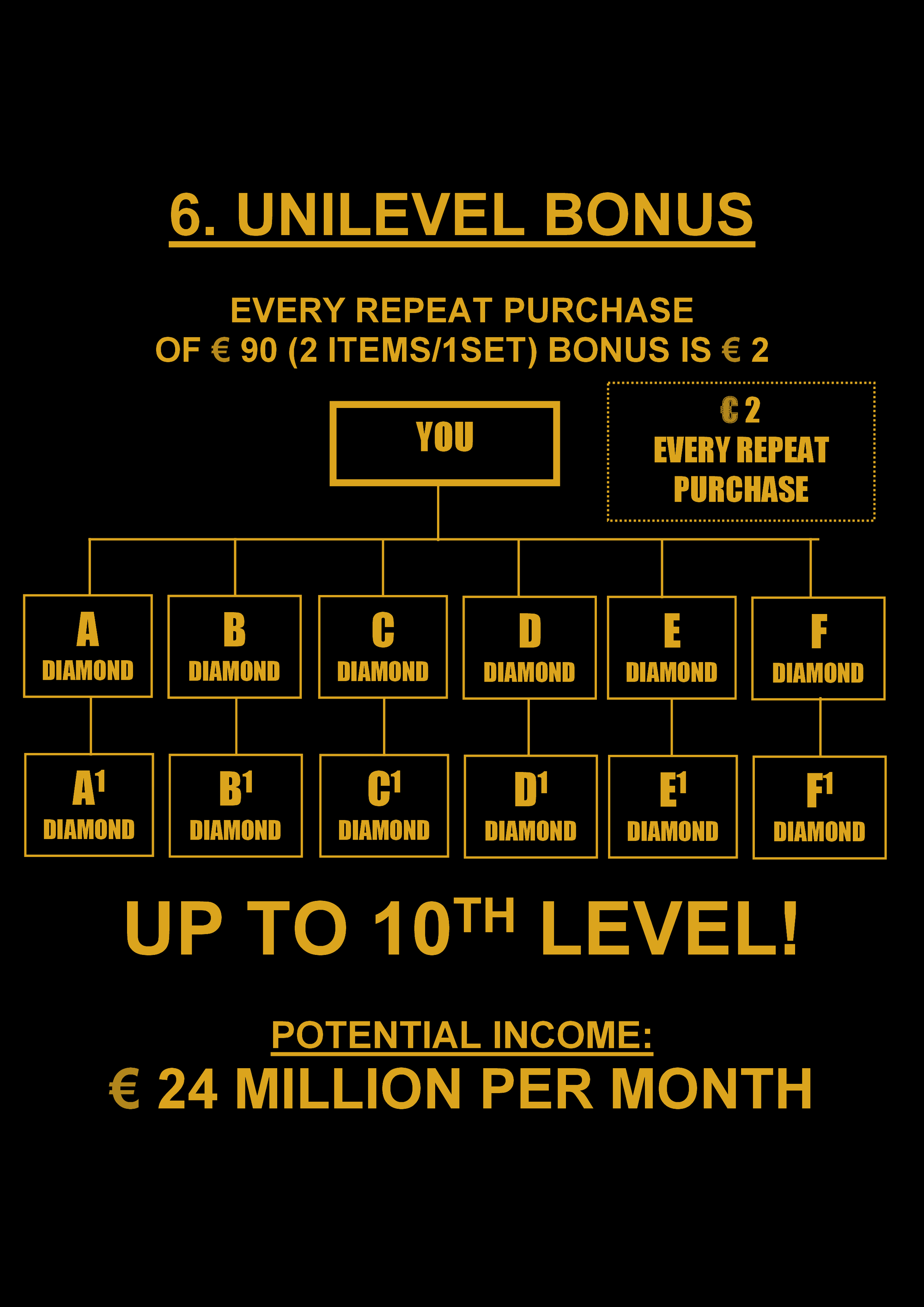 €2 for every Repeat Purchase (Set of 2 Boxes) up to the 10th Level including your personal purchase. ~ Provides a guaranteed income since maintenance is automatically deducted from commissions generated by the distributor. ~ Roll Up Compression applies as a guarantee to maximize the earnings from the 10 Levels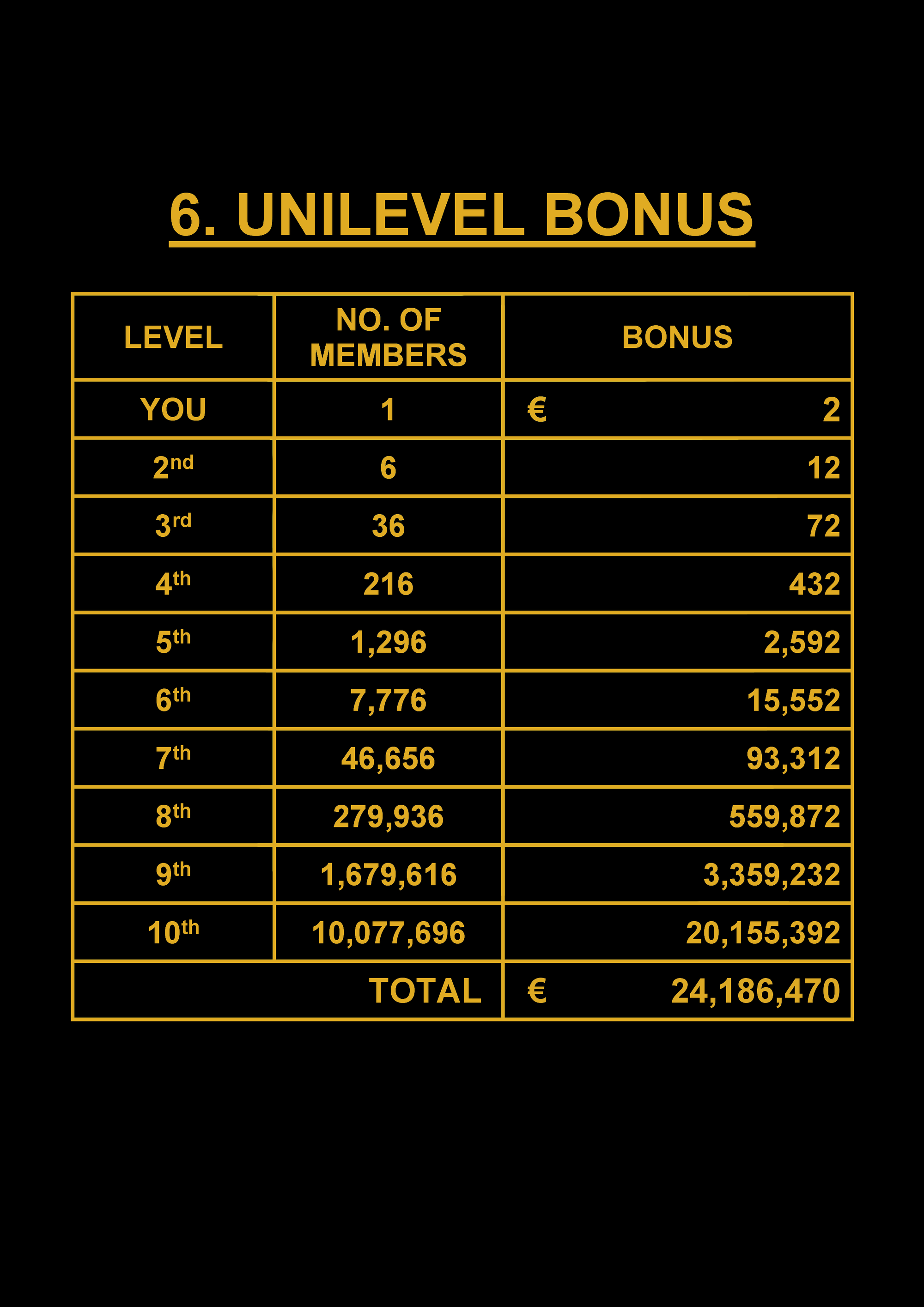 (@ €2 per repeat order; 6 Direct Referrals each distributor)
If this opportunity will change our lives are you willing to do it?
---

---
RF3 World business venture can enhance self-development by learning through experience when building the business. It can further improve your communication skills, sales and marketing, organizational and leadership skills. We encourage everyone to embrace continual learning and development to share and guide others to become successful entrepreneurs.
[ IMPORTANT: Individual results may vary. RF3 World  makes no income claims, promises, predictions or guarantees that are made of any kind. ]